Strong Leadership for Strong Communities
Meet the People Behind Exceptional Senior Living
At Ridgeline, we've gathered a diverse and dynamic team who are committed to passionately applying our core values toward creating joyful senior living communities to serve our residents. We care, and it shows.
John Safrans
President & CEO
John Safrans formerly of Baby Boomer Senior Living has managed hundreds of senior living facilities across the United States. Further, he has inspected and evaluated over 2,000 senior living properties as a designated trouble shooter for some of the nation's largest senior living management companies. John is a recognized national expert at diagnosing problems and prescribing solutions for under-performing senior living facilities. Baby Boomer Senior Living is a full service, privately owned and operated management and development company for senior living communities.
Prior to founding Baby Boomer Senior Living, Safrans was VP of Environmental Operations for JEA Senior Living. With JEA, Safrans was actively involved in the ground-up development of 16 new senior living communities; and had direct environmental responsibility for a billion-dollar portfolio of 65 communities comprising over 4,500 units. Mr. Safrans has also served as the Corporate Executive Director/VP of Operations for Horizon Bay Senior Living, a management company originally formed to manage the 6,000-unit seniors housing portfolio owned by Goldman Sachs & Co.'s Whitehall Real Estate Funds. At Horizon Bay, Safrans managed 51 senior living facilities in 13 states.
Matthew Glencoe
Regional Director of Operations
Mr. Glencoe is a creative and business-savvy professional with 25 years of diverse experience in multiple industries. He has a proven ability to define and achieve organizational values and objectives. He is a team-builder, focused on safeguarding the interests and well-being of everyone with a stake in the communities we support.
Mr. Glencoe is a relative newcomer to senior care. In his current role, his broad experience leading teams in marketing and business management enable him to provide the support our communities need to assure their success.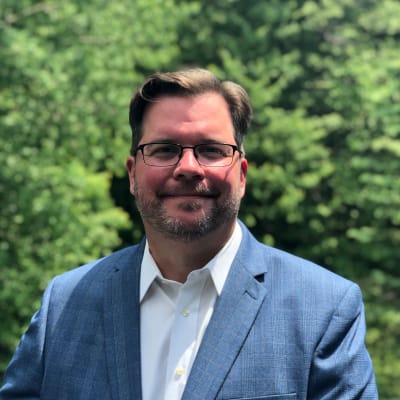 Adam Squires
Vice President of Sales & Marketing
Adam Squires has spent almost 20 years in Senior Living, starting his career in the kitchen as a Dining Services Coordinator. He spent years working in a community as a Director of Sales and Marketing, and as a Director of External Business Development. After several years working in a community, he earned the opportunity to serve as a Regional Director of Sales and Marketing, and also a Regional Director of Operations. But Sales and Marketing has always been his passion, and he is thrilled to be supporting the Ridgeline Team.
Adam is a proud resident of Cleveland, Ohio. He's married to Jen and is raising two high-schoolers, Will and Maija. When not concentrating on his passion for helping seniors, he can be found playing golf or watching sports.