Our Team
Our collaborative circle of talent brings over 180 years of collective experience in the senior living industry to their work in supporting each Community Executive Director and their team. This hard-won expertise results in best practices incorporated into efficient, effective systems and a broad range of resources. Regional teams, each led by a Regional Director of Operations, work with other corporate directors and team members in the areas of health services, sales, marketing, human resources, operations and finance. Ridgeline is a growing, forward-thinking and technology-savvy company providing ongoing education, encouragement and service to our managed communities, with a balance of compassion and professionalism.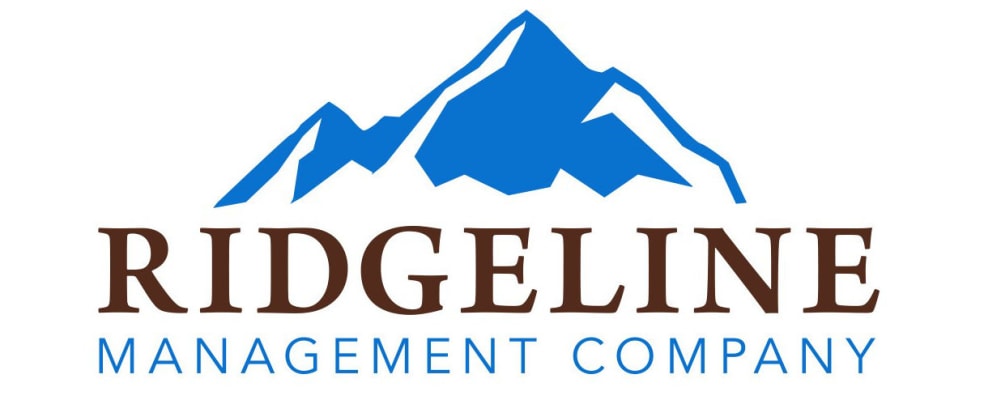 Strong Leadership for Strong Communities
At Ridgeline, we've gathered a diverse and dynamic team who are committed to passionately applying our core values toward creating joyful senior living communities to serve our residents. We care, and it shows.
Chuck McGlade, M.D.​

Founding Stakeholder/President
Dr. McGlade is the founder and partner of Ridgeline. He graduated from Johns Hopkins University and Cornell University Medical College with honors. and as a unique expression of life. Tested and tried policies, procedures, and programs have been developed with a base of industry best practices and developed with an innovative spirit.
He was Chief Resident at UCLA Medical Center, Medical Director for the Department of Radiology at Sacred Heart Medical Center in Eugene, Oregon for ten years and remains a partner in Radiology Associates.
His expertise is not confined to the medical field. He gained greater technology knowledge serving on the board of a local software firm. He is also managing partner of a commercial real estate group which has enhanced his knowledge of architecture and development. His exposure to these varied fields, together with his extensive medical background has afforded Dr. McGlade a unique perspective on the broad spectrum of senior care.
As a founder and partner, he has overseen the financial, budgetary process and has been the driving force to position Ridgeline as peerless in the senior housing market. He is a visionary who nurtures individual growth in the team, is a passionate advocate of innovative programming and has been instrumental in achieving this paradigm shift in the senior living industry.
John Reid Safrans

Stakeholder/Chief Executive Officer
John Safrans formerly of Baby Boomer Senior Living has managed hundreds of senior living facilities across the United States. Further, he has inspected and evaluated over 2,000 senior living properties as a designated troubleshooter for some of the nation's largest senior living management companies. John is a recognized national expert at diagnosing problems and prescribing solutions for under-performing senior living facilities.
Prior to joining Ridgeline Management Company, Safrans was VP of Environmental Operations for JEA Senior Living. With JEA, Safrans was actively involved in the ground-up development of 16 new senior living communities; and had direct environmental responsibility for a portfolio of 65 communities comprising over 4,500 units. Mr. Safrans has also served as the Corporate Executive Director/VP of Operations for Horizon Bay Senior Living. John is excited to use his years of experience and wealth of knowledge to help Ridgeline Management continue to be a respected leader in Senior Living.
Tod Murray

Chief Operating Officer
Tod has worked in the Senior Care Industry since 1992 working as a Healthcare Administrator, Executive Director, Area Manager, Regional Director and Vice President of Operations. Prior to joining Ridgeline Management, he spent eleven years with one of the nation's largest Senior Living operators where he managed multiple service levels ranging from Skilled Nursing, CCRC, Independent Living, Assisted Living and Memory Care. Tod has a passion for excellence in serving the seniors entrusted to our care and believes that leadership by example is critical to the success of the organization. He is considered to be results-focused and strategic- minded with a proven track record of building and managing successful operational teams.
Samantha Mass

Chief Financial Officer
Samantha graduated from Brigham Young University - Hawaii and has 18 years accounting experience. She worked for 10 years as an auditor in Public Accounting ranging from Non-Profits to Utility Companies and everything in between. The last 8 years she spent in Homebuilding and Health Care. Prior to joining Ridgeline Management, she was with a large Health Care company managing the Home Health portion of business.
Coni Rathbone

Legal Counsel
Coni Rathbone is an attorney licensed to practice in Oregon and Idaho. Coni has practiced law since 1988: 20 years at Davis Wright Tremaine; 10 years in her own firm; and the balance with Dunn Carney. Coni is a remarkable negotiator and dealmaker, bringing together seven years of management and financing experience prior to law school. She focuses her deal-making skills in the areas of real estate, including real estate finance and real estate securities, opportunity zones, tenant-in-common (TIC) workouts, entity structuring, and general business transactions. Coni has extensive experience in the Senior Living industry. Coni is a prominent national teacher, presenter and writer about topics ranging from Entity Structuring, Opportunity Zones, and Negotiations. Coni regularly teaches to commercial real estate brokers, and taught Negotiations at the PSU Center for Real Estate graduate programs for several years. Coni is a real estate developer in addition to practicing law. Coni has worked with Ridgeline Management Company and Dr. Charles McGlade as outside counsel since 2011.
Adam Squires

Vice President of Sales & Marketing
Adam Squires has spent almost 20 years in Senior Living, starting his career in the kitchen as a Dining Services Coordinator. He spent years working in a community as a Director of Sales and Marketing, and as a Director of External Business Development. After several years working in a community, he earned the opportunity to serve as a Regional Director of Sales and Marketing, and also a Regional Director of Operations. But Sales and Marketing has always been his passion, and he is thrilled to be supporting the Ridgeline Team.
Adam is a proud resident of Cleveland, Ohio. He's married to Jen and is raising his two children, Will and Maija. When not concentrating on his passion for helping seniors, he can be found playing golf or working in the kitchen.
Paula Wells

Regional Director of Operations
Paula is a senior care professional with more than 30 years of outstanding service. Prior to joining the Ridgeline team, Paula worked for a leading assisted living corporation for 13 years as an Operation Specialist which led her to the role of Regional Health Service Director. All through her career, she has devoted special attention to Health & Wellness, Risk Management, Operations, Alzheimer's Programming, and more. Paula has a solid nursing background of 49 years. She is thrilled to bring all aspects of her experience and knowledge to the seniors she serves and the Ridgeline Management Team.